Cleveland Haunted Mazes & Haunted Corn Mazes
From elaborate indoor labyrinths terrorized by ghosts and ghouls there are plenty of Haunted Mazes coming to Cleveland this October that no haunt seeker would want to miss out on! Haunted Mazes are always exciting because you never know just who - or what - will be around the next corner, which is why they've become a local favorite when it comes to haunted attractions. If day time, spook-free corn mazes don't get your hear pounding, then one of Cleveland's scare-filled nighttime mazes or indoor scare labyrinths is sure to do the trick!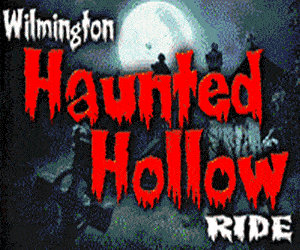 Located in Wilmington
Open today!
Changes for 2016: First, we have added a brand new attraction, "Terror In The Corn" is a terror-fying walk through a field of tall corn sure to send shivers up your spine and is the 4th Attraction in this years Terror-Fest at the Hollow! Next, Slaughter Hotel has undergone a huge renovation Read More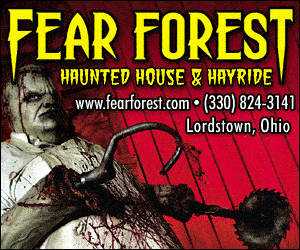 Located in Lordstown
Open today!
WE HAVE A MILE LONG HAYRIDE. A HAUNTED HOUSE. A PSYCHOPATH. LARGEST DRIVE-THRU VORTEX TUNNEL. AND AN ALL NEW "CORN TRAIL". WE ARE CELEBRATING OUR 10TH ANNIVERSARY Read More